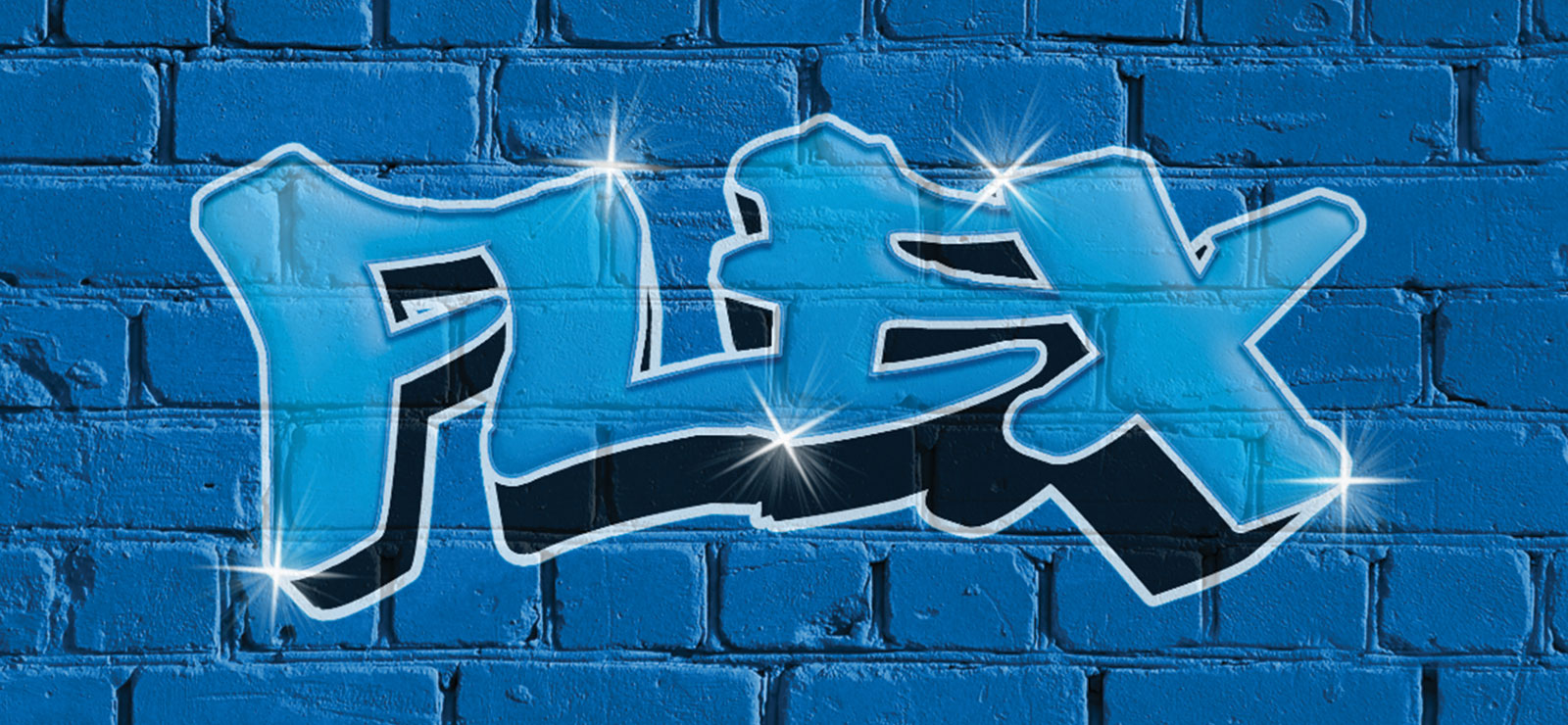 Cable & Wireless FLEX TV Commercial
FLEX is aimed by Cable & Wireless Seychelles (CWS) at the islands' youth market for mobile phones - with low prepaid rates during peak daytime hours. The product name reflects high off-peak flexibility.
CWS saw this as a 'funky' product that deserved an advertising campaign to match. They challenged Maven to showcase FLEX with a TV ad that matched its lifestyle appeal. The ad should be based on hip-hop, street art, themes, using a graffiti wall as the central motif.
Maven brought all its creative talents and in-house facilities to bear, starting with a deceptively simple storyboard. The whole 25-second spot consists of five images and five camera pans with the first image also being the last - the FLEX logotype reinvented as graffiti art.
Virtual aerosol
It sounded like simplicity - but it wasn't. The wall, the camera and everything else needed to be created in graphic animation, complete with loving details like the aerosol 'spray on' reveals and virtual paint can dribbles.
The ad's power is aural as well as visual. The soundtrack, including voiceover, FX and the hip-hop music all come together to make a 'happening' statement about the product.
Maven owned the whole creative process, from initial script and storyboarding to final production. We also designed the FLEX logo as the blue graffiti that bookend the advert, along with complementary POS packaging.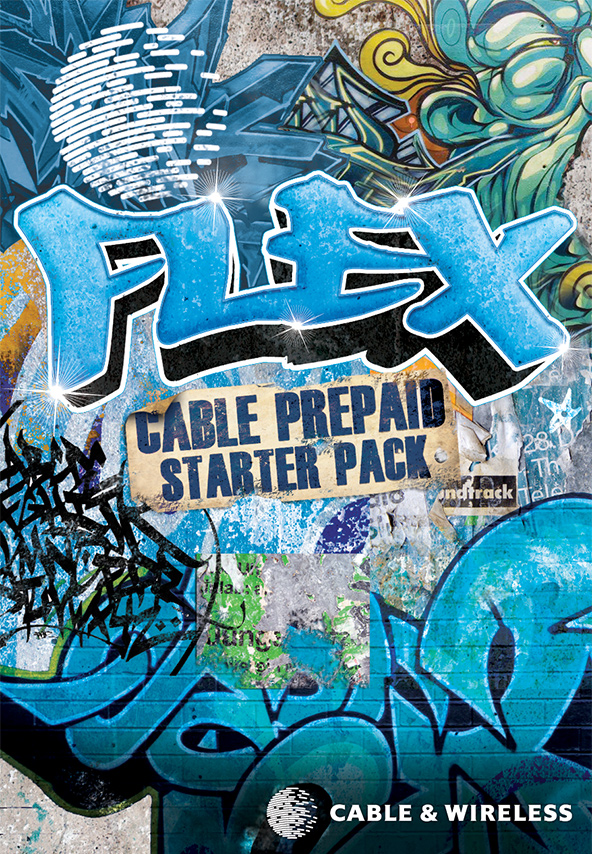 FLEX POS artwork
And the client? Well, they were delighted. FLEX has made a noticeable impact in its market and never has Cable & Wireless boasted such 'street' creds.